Log into your FUGA account

Create a product

Fill in the total number of discs / volumes in the

Total Volumes

field at the product level

Open each asset and add the relevant disc / volume number in the Volume field
Make sure that assets are matched to the correct volume. Once the product has been approved, it will not be possible to make changes to the tracklist and you will need to create a new product.
Head to our article How can I update my Product's tracklist? to learn more.
Here's an example of a product with multiple volumes:
The product is composed of 3 volumes containing 3 tracks each.
The Total volumes

field on product level will be 3.

Each asset will display the relevant volume number in consecutive order:

Track 1 > Volume 1
Track 2 > Volume 1
Track 3 > Volume 1

Track 4 > Volume 2
Track 5 > Volume 2
Track 6 > Volume 2

Track 7 > Volume 3
Track 8 > Volume 3


Track 9 > Volume 3
​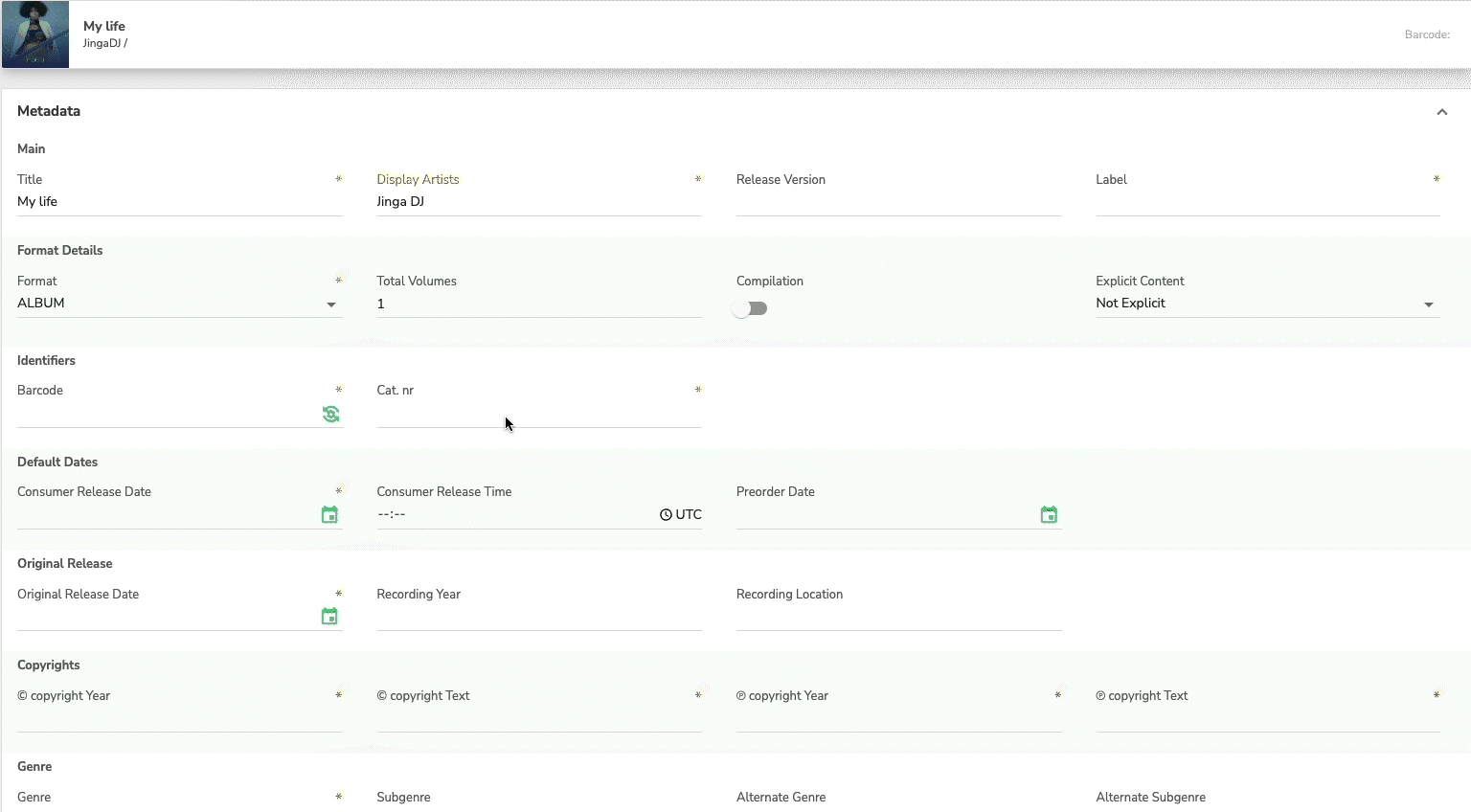 ​