Once a product is Approved it generates a unique UPC. This refers to the unique tracklist created for that product and after this point, it will no longer be possible to:
make changes to the tracklist

add, remove, or re-order assets

change ISRCs

change volume numbers or distribution of assets per volume

change the UPC
If you need to make any of the above changes, you must create a new product with a new UPC and deliver it to DSPs to replace the original product.
To keep all of the metadata and assets, you can create a new product with the FUGA Duplicate function:
Go to the Product page

Click the 3-dot menu

Select

Duplicate
You will be automatically redirected to the new product. FUGA automatically adds (Copy) to the duplicate's title to help differentiate between the original and the duplicate. Please make sure to remove this before proceeding.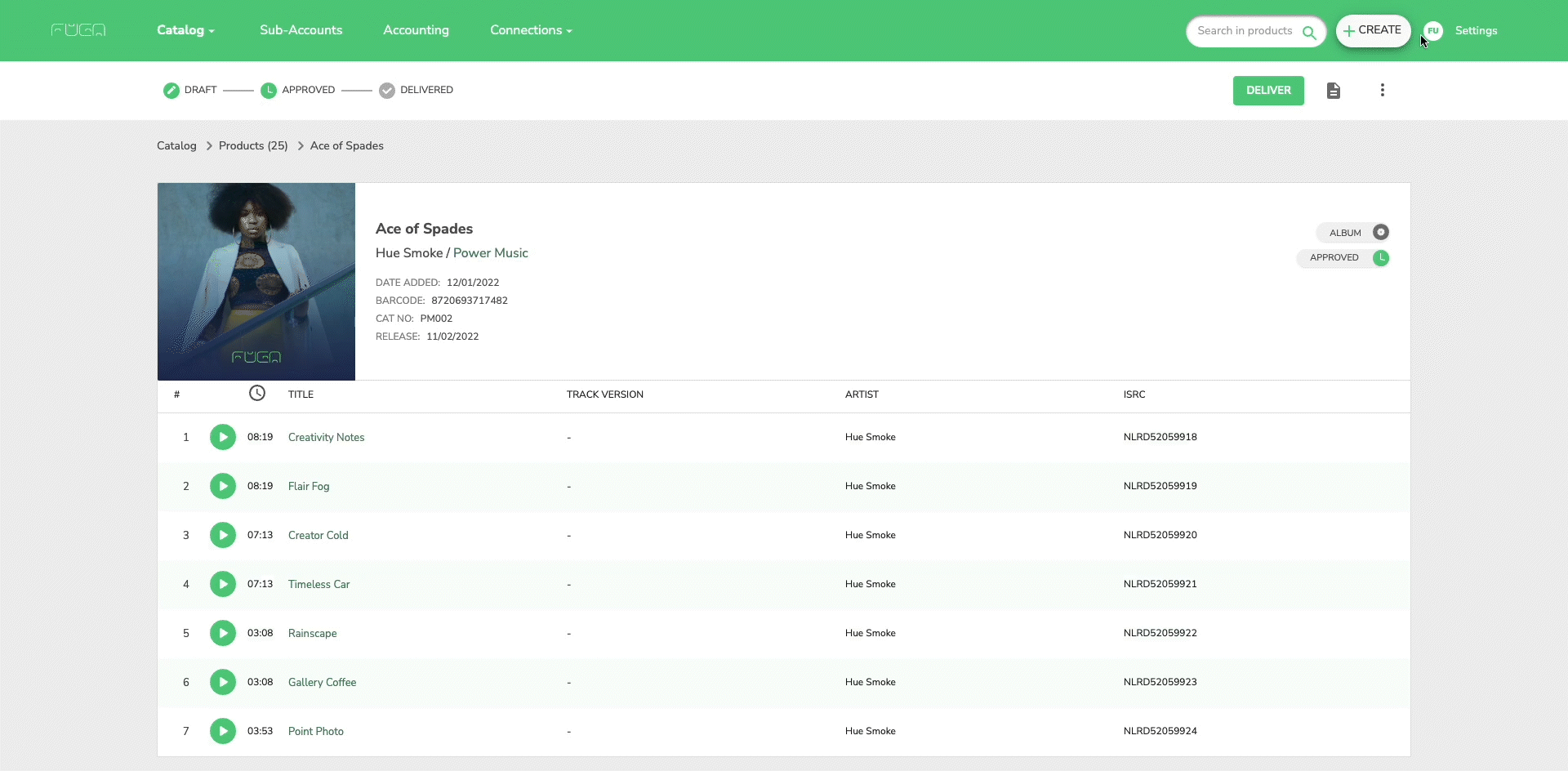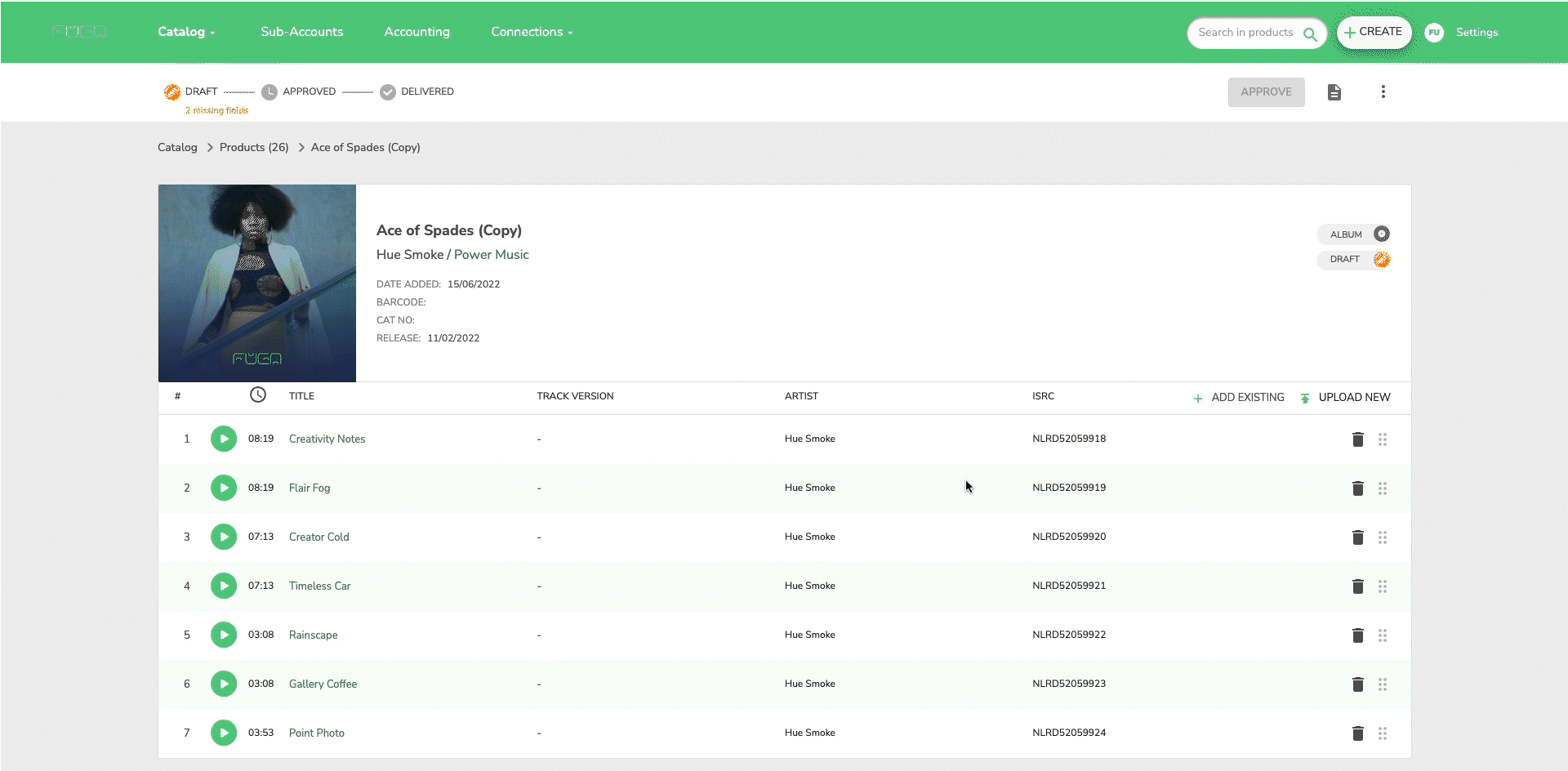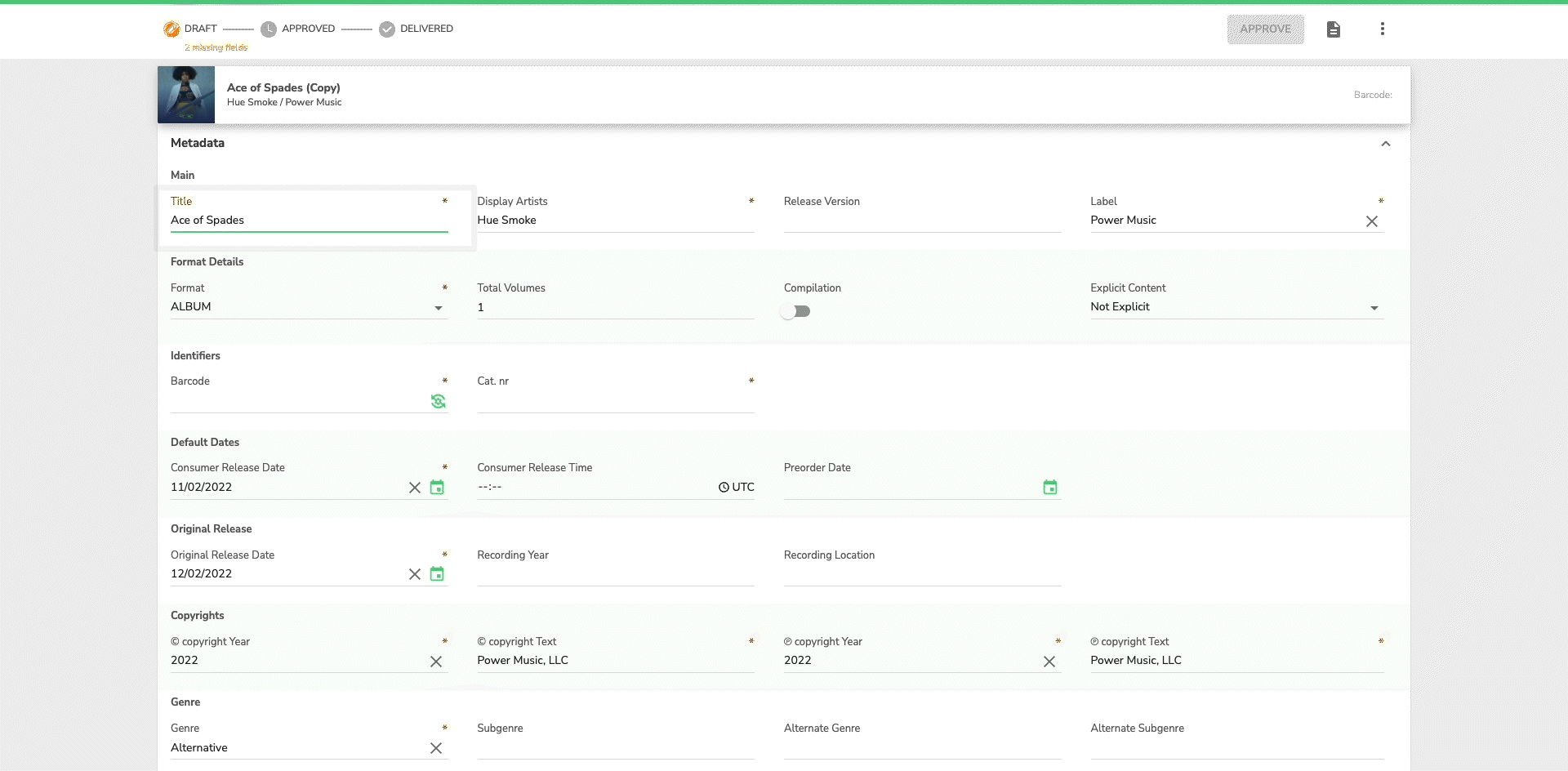 Once you have adjusted the title you will need to:
assign a new UPC

assign a new catalog number

make the necessary changes to the tracklist by using the

Add Existing or Upload New

buttons to add assets.

Please note that ISRCs should not be changed at this stage.

If you need to change ISRCs, review

this

article

approve the product

deliver to DSPs
Once the new product is live on DSPs and the streams have been matched, take down the previous version. Please note that the streams will only match for tracks using the same ISRC as the ones used in the original product.