Navigate to an asset by going to Catalog and then Assets in the left menu.
Search for the asset you would like to assign to a contract. Go to Contracts at the bottom of the page and click on "Add existing contract" to select your contract(s) to be attached to the asset.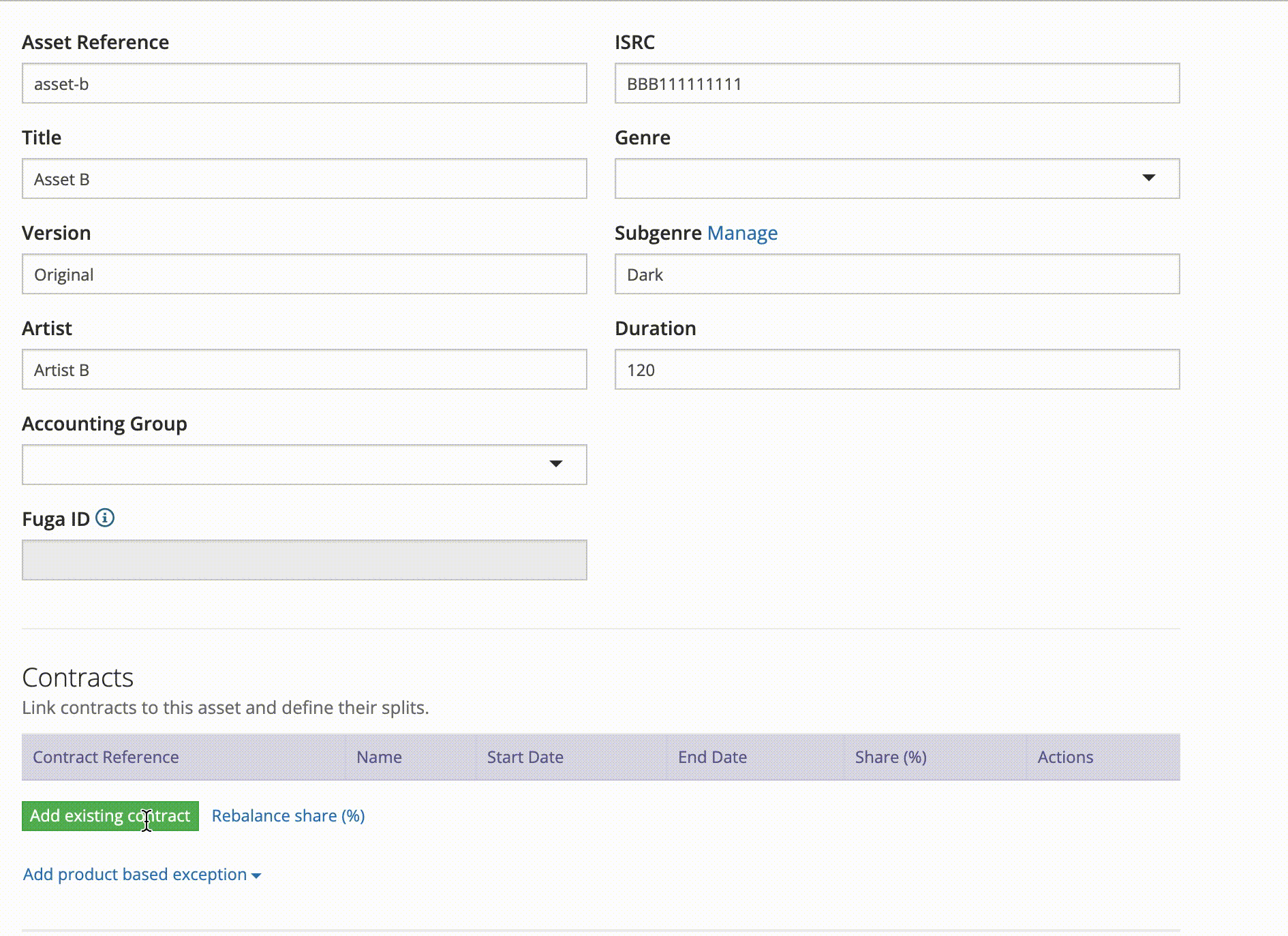 After you have assigned a contract(s) to the asset, make sure to set a Share percentage for each contract. This represents the percentage of asset revenue which will later be calculated under each contract's deal terms. In most cases, the sum of contract shares should total 100% (e.g. One contract would get 100%, two contracts would get 50% each, and so on).
NOTE: The contract share on an asset is separate from the contract's deal percentage. If a contract should report 70% of royalties on the asset, then the contract should be set at 100% on the asset and a deal term of 70% should be set on the contract. In this case, 100% of the asset's royalties will be calculated under the 70% deal term on the contract.