It is essential to set up the Organizations section for all your payees in the RASA system. You can set up this section either manually or via a bulk importer.
On the left menu, find the Organization section and press "+ New Organization" to create a new organization manually.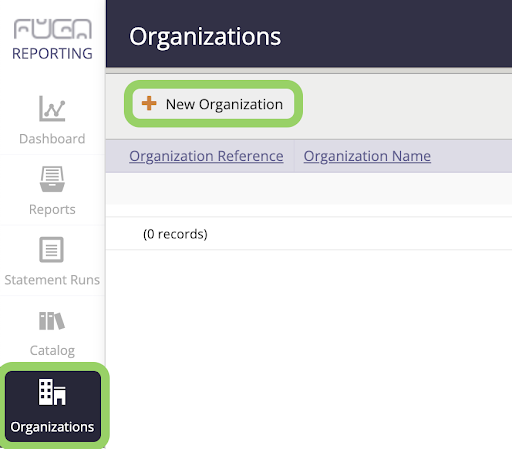 When creating a new organization, please provide:
Organization Name
Organization Reference
Recipient Email which will be used to send out statements to the respective payee (organization).
The Message Title and Message Body fields are useful in adding a customized subject and body to emails sent to the given organization. If left blank, the system will use the default message title and body in the global statement settings, or you can choose to define it when creating a statement run.
Creating Organizations in bulk
There is also a possibility to create Organizations in bulk via the "Create and update organizations" importer in the Actions menu. Please make sure that you include the organization_reference, name, and email.
Note: If you have a FUGA White Label deal and want to publish statements in the White Label environment, please make sure you fill in the fuga_id